In the words of Ursula the Sea Witch, "I'm a very busy woman, and I haven't got all day..." so I thought I'd update you on the latest. :) Some exciting stuff!
My interview with Word is live! Caleb makes a cameo. Read it
HERE.
Deadline: December 5th, 2012:
22 Authors, 22 days, 22 prizes! There's a giveaway going on over at
Aestas Book Blog
. Check it out and enter to win amazing prizes.
Deadline: December 6th, 2012:
Caleb is currently taking questions from fans! Yay! His interview with The Sub Club Books will go up on December 13th. Get those burning questions answered. :)
Deadline: December 7th, 2012:
I am signing books!
Order your holiday books
by December 7th, 2012 and receive autographed copies of The Dark Duet.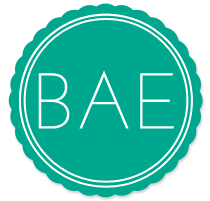 Hold on to your panties, ladies of Boston…because you'll be drunk, and I'll be ready! LOL! Thanks to the wonderful efforts of Megan O'Connell and Trish Brinkley, I will be attending the
Boston Author Event
on March 16th, 2013. And I won't be alone! These lovely ladies will ALSO be coming:
Amber Lynn Natusch
Amy Bartol
Amy Miles
Denise Grover Swank
Georgia Cates
Jessica Park
Jillian Dodd
K.A. Linde
Karina Halle
Laura Bradley Rede
Madeline Sheehan
Michele Scott
Raine Miller
Rebecca Donovan
SC Stephens
Shelly Crane
Steph Campbell
Liz Reinhardt
Tara Moran Sivec
Tarryn Fisher
Tina Reber
Space for the event is LIMITED! So get your fingers to the website and
REGISTER FOR FREE!
Let us know you're coming because we don't want to run out of books.
For complete details,
CLICK HERE!
UPDATE: Rooms are filling FAST at the Omni and rates are at $269/night!
My trip dates are March 14-19th. That was going to run me $1500 in just hotel fees. Sooooo, I will be staying at the
Boston Park Plaza
. It's only 1.1 miles from the Omni and offers much better rates. Just another option.
What are everyone else's travel dates? If I'm alone in Boston for 5 days, maybe I should fix that. LOL!